About
What Sets Us Apart From The Rest?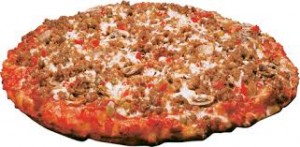 Our signature ingredients and pizzas make our customers at Pizza King of Rushville come back again and again. We have served our appealing food, made with the finest ingredients, to Rushville and Rush County since 1973!
Fresh Ingredients
Our best kept secret, and the success of our pizzas, is the fresh, delicious crust. We use fresh provolone cheese for a richer taste and creamier consistency that you don't get with mozzarella. Our list of toppings is sure to please everyone's tastes. We dice and evenly distribute all pizza toppings. And our famous square pies allows for easier eating!
You'll Feel Like Royalty!
Offering great service to meet your satisfaction
Over 40 years in business
Stop By One Of Our Two Locations Today!

Visit either of our restaurants here in Rushville. You can dine in or carry out your order! We have free Wi-Fi for you to use as well. At our North location, we also carry Ashby's Hand Dipped Ice Cream, if you're in the mood for a special treat!